Gel polish can only damage your nails if you avoid doing this!!
By peeling off a gel manicure, you are not only removing the gel, but also the top layers of these delicate cells. This can result in white patches and textural irregularities throughout the nails. Repeated picking of gel polish can cause your nails to thin over time, making them more brittle and susceptible to breaking. Improper removal can cause cracks or scrapes on your nails. If your nails are weakened and thin, you may have to wait for a new, healthy and strong nail to g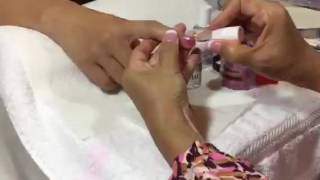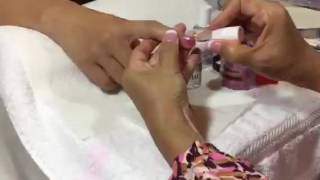 Do not be fooled by Dip Powder!
Dip Powder is what everyone is raving about. The thing is... Its basically ACRYLIC! The powders have acrylic as an ingredient. The consistency of this "new" product is similar to acrylic, the process of putting it on is slightly different (and not hygienic by the way!) but the removal process is detrimental to your nail beds! The trend isn't exactly new. It's actually been around for years, but social media (and maybe your nail technician) is popularizing the process and hel